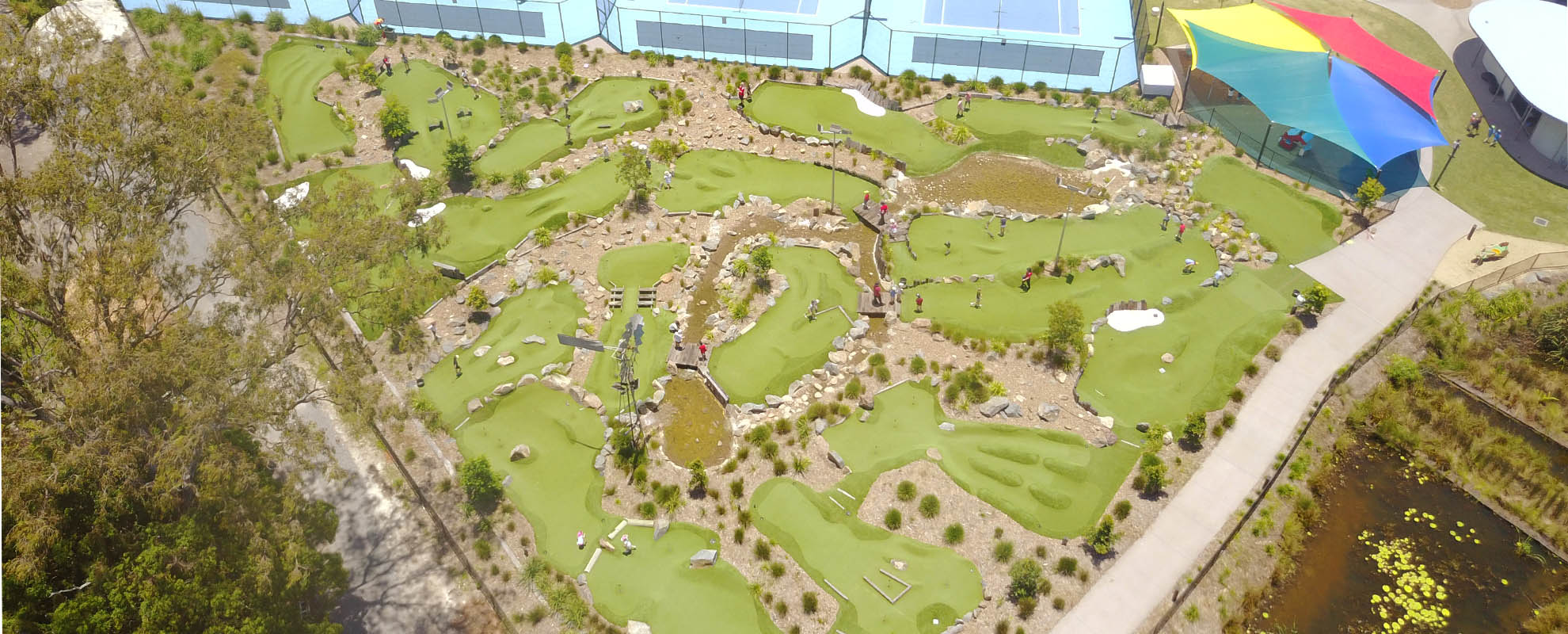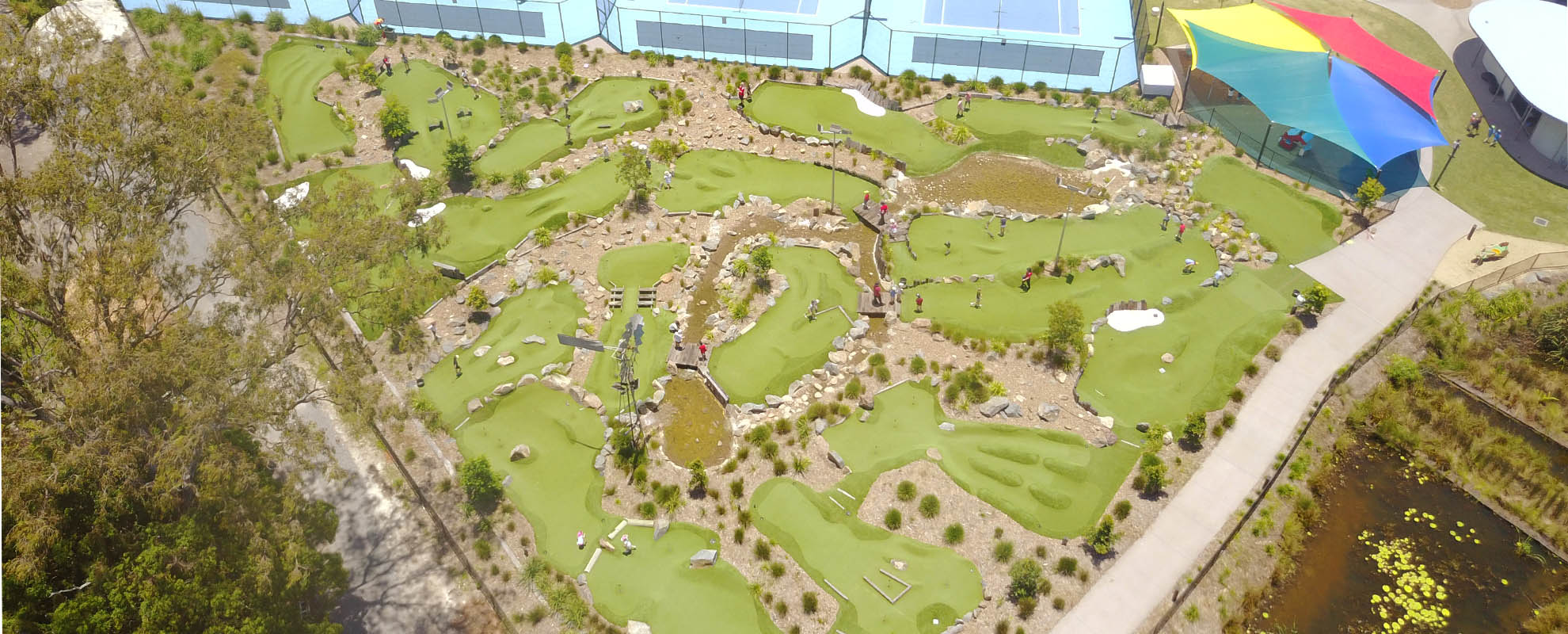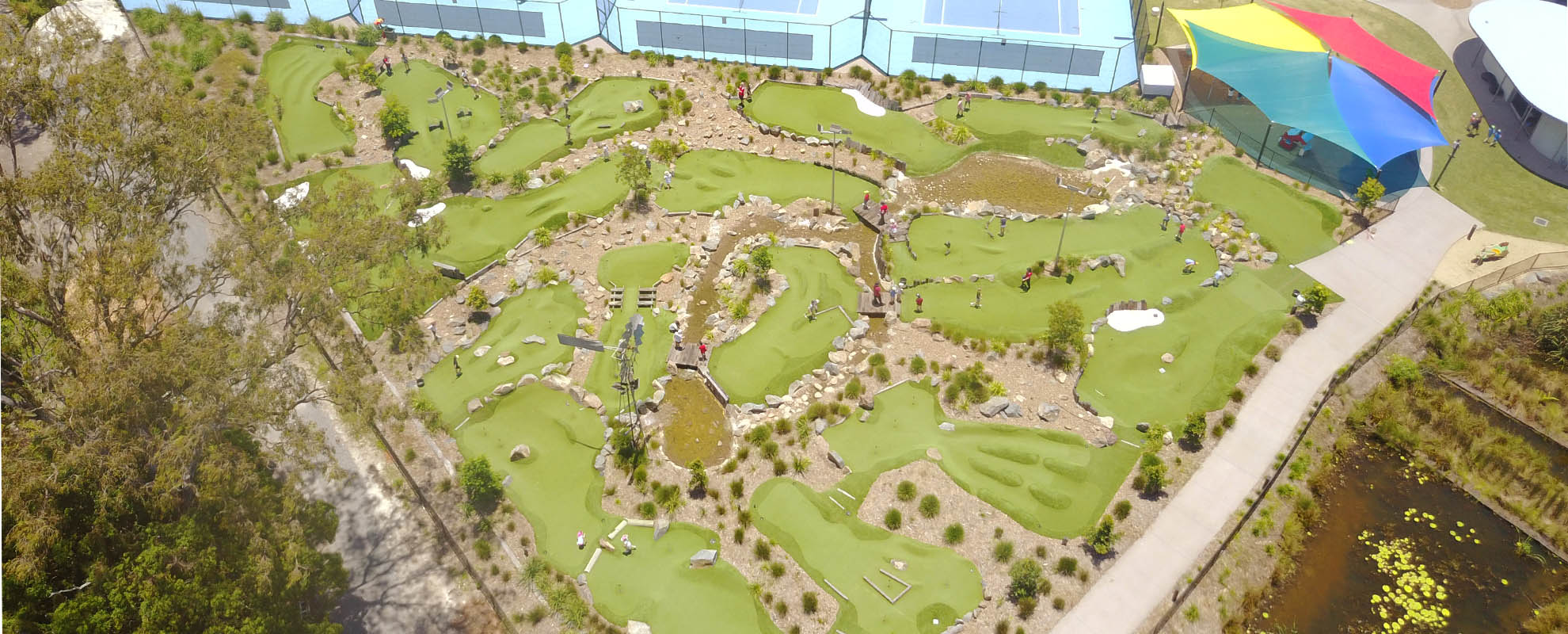 KDV Sport's exciting mini golf course is the perfect way to spend a family friendly weekend!
Family Fun Day
Each hole will surprise and challenge you: our whimsical structures create obstacles that will delight children as they try to maneuver putts around them. KDV Sport Carrara has thoughtfully designed our mini golf course to embrace the full spectrum
of the nature around us – basically, we mean that when the sun is shining, there's nowhere better to be!
Exciting Course Design
Timber bridges span meandering waterways to give your mini golf session a beautiful ambient atmosphere and sense of adventure, while our gorgeous landscape provides endless fun, with curves, mounds, and gullies peppered through the course to ensure no two holes feel the same! Although our mini golf course at KDV Sport is an unforgettable day out for families, don't let that stop you from working on your putting game! All skill levels and ages are welcome, including seasoned veterans looking to sharpen up their game by a par or two.
Relax With A Soak Or Sauna
After you've enjoyed some light-hearted fun on our wonderful course, why cool off in our luxurious indoor pool – which is also heated on those chilly winter mornings. KDV Sport Carrara also offers a relaxing, therapeutic sauna session, to really unwind those muscles after a day on the green.
Delicious Food and Coffee
At KDV golf, we offer the full package for a fun family day out – including breakfast, lunch and dinner! Take a seat and enjoy our outstanding coffee at our one-of-a-kind Akademya Cafe, where the KDV Sport on-site specialty chefs whip up delicious, gourmet meals. Kick back, relax and savor quality time with your friends and family!
Book your Mini Golf Today!
For any queries, or questions about how you can access the course to become the next mini-golf champ, please contact our friendly Elite staff at reception or visit KDV Sport. Mini-golf is available 7 days a week from 6am-9pm!